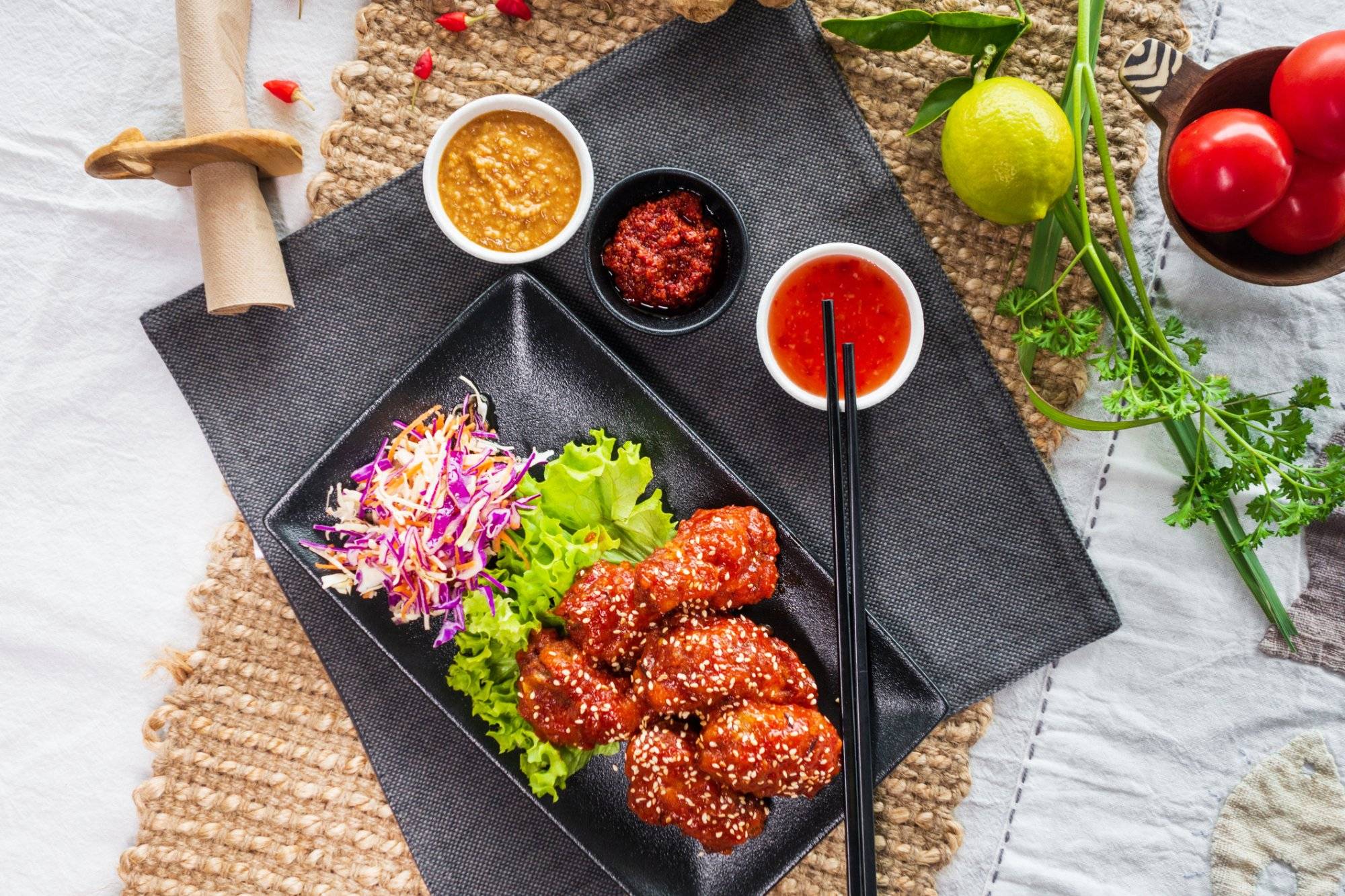 Welcome to Frisco Village, the premier shopping destination in Frisco, where you'll find a variety of stores and culinary delights, like the best Frisco Korean restaurant. Among the many eateries, one stands out as the go-to destination for authentic Korean cuisine – Bonchon. If you're craving the bold and flavorful tastes of Korea, look no further than Bonchon at Frisco Village. Explore the range of popular dishes and mouthwatering flavors that make this Korean restaurant the best in Frisco. Stop by today to enjoy the most delicious Frisco Korean restaurant at Frisco Village:
Authentic Korean Delicacies
Bonchon in Frisco takes pride in serving authentic Korean delicacies that capture the essence of Korean cuisine. From their famous Korean fried chicken, which is double-fried to achieve the perfect crispiness, to their savory bibimbap and spicy kimchi, every dish is crafted with care and attention to detail. Whether you're a fan of classic Korean flavors or eager to explore new taste sensations, Bonchon offers an array of dishes that will transport you to the vibrant streets of Korea.
Signature Sauces and Seasonings at The Best Frisco Korean Restaurant
One thing that sets Bonchon apart is their signature sauces and seasonings that elevate their dishes to another level of deliciousness. Their delectable sauces, including Soy Garlic and Spicy, are expertly crafted to perfectly complement the Korean fried chicken, adding a burst of flavor and a tantalizing kick. Each sauce is made from scratch, ensuring that every bite is a delightful explosion of taste. Experience the mouthwatering combination of flavors at Bonchon.
Popular Dishes at Bonchon
Bonchon in Frisco is known for its popular and highly sought-after dishes. Among the favorites are their Crispy Korean Fried Chicken, which is a must-try for any chicken lover, and their flavorful Bulgogi, which features marinated beef served over rice. Other popular choices include their Spicy Ramen and Bibimbap, both of which showcase the bold and robust flavors of Korean cuisine. When you visit Bonchon, be sure to indulge in these beloved dishes that have made Bonchon a go-to destination for Frisco food enthusiasts.
Discover the authentic flavors of Korea at the best Frisco Korean restaurant – Bonchon. With their authentic Korean delicacies, signature sauces and seasonings, and a variety of popular dishes to choose from, Bonchon offers a dining experience that is truly exceptional. Whether you're a fan of Korean cuisine or curious to explore new flavors, Bonchon at Frisco Village is the place to be. Don't miss out on the opportunity to savor the best of Korean cuisine at Bonchon. Looking to enjoy more in Frisco? Check out our directory today!
Frisco Village is offered by Weitzman. Weitzman is one of the leading Retail Real Estate companies in North Texas. Weitzman offers a full range of Retail Real Estate services including Project Representation, Tenant Representation and Investment Sales and, is also a leading Asset Management and Development Services Retail Real Estate firm.
Photo Sourced from Getty Images: #1250202567